BLACKBERRY CHIA PUDDING
For a bowl
Preparation time: 10 min, rest time: minimum 6 hrs
Ingredients:
20g chia seeds
100g of vegetable milk
A handful of mixed blackberries
25g Camu cocoa nibs – Camu Bioinka
125g of vegetable yogurt
2 cases of oilseed puree (your choice: almonds, hazelnuts, cashews or peanuts) Toppings: some blackberries, almonds, granola
The day before
1.Préparation du chia pudding à la mûre :
Dans un bol ou un gros bocal, mélanger 20g de graines de chia avec 100g de lait végétal et les mûres mixées. Cover and set aside in the refrigerator Overnight.
The next day:
2.Dans un bol, disposer une couche de chia pudding à la mûre sur un coté du bol et du yogurt de l'autre côté.
3.Ajouter ensuite une couche de purée d'oléagineux
4.Ajouter les cacao nibs Camu-Camu puis quelques mûres, des amandes et un peu de granola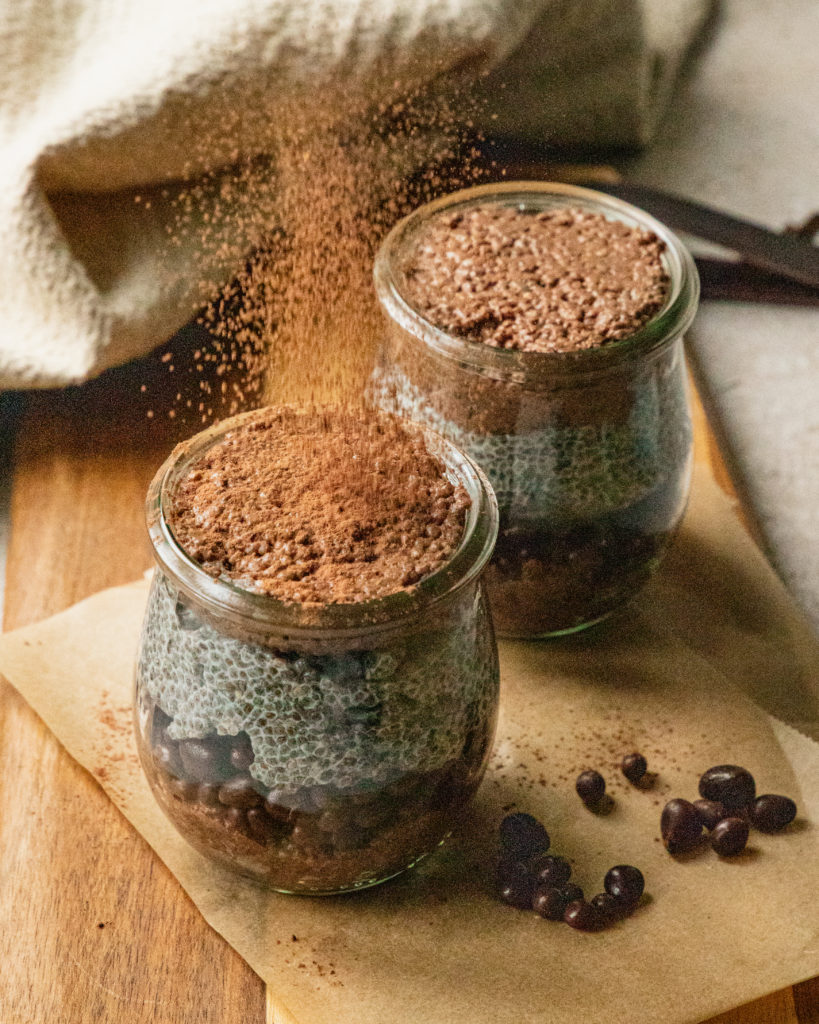 Enjoy, it's ready!
Notes:
* The chia seeds must swell for a minimum of 6 hrs.
*Il est possible d'ajouter du sucre, du miel, du sirop d'érable ou encore du sirop d'agave dans les 2 chia puddings lors de leurs préparations.
*Lechiapuddingpeutêtreréaliséavectoutautrefruitmixédesaisonoudesfruitsdécongelés